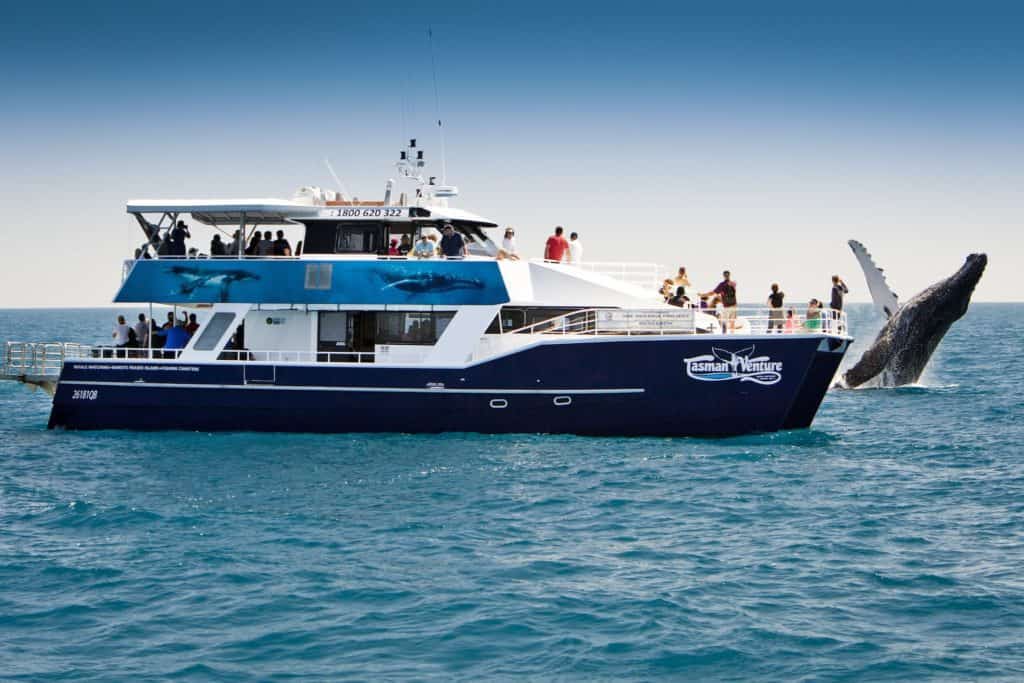 Tasman Venture (Whale Watching Tours)
There is nothing quite like coming up close and personal to one of the ocean's most majestic animals – the humpback whale.   Tasman Venture's whale watching tours from Hervey Bay commence in mid July and extend to early November as part of the humpback whales' annual migration along the east coast of Australia.
During the season, thousands of majestic humpbacks visit the calm protected waters of the bay for their annual holiday, allowing visitors the opportunity to get up close and personal with these marine mammals like nowhere else in Australia.  Hervey Bay is where the whales come to stay and play.
Tasman Venture's half-day whale watch encounters depart twice daily from the Hervey Bay Marina.  
Passengers enjoy a tranquil cruise from Hervey Bay across the Great Sandy Strait, along the remote pristine western side of World Heritage listed Fraser Island to Australia's ultimate humpback whale playground.  Tasman Venture's fast and luxurious catamaran enables you to travel to the whale watching grounds in the fastest possible time. This means more time with the whales for an unforgettable tour in the whale watching capital of the world.
Immerse yourself with these gentle giants from purpose designed large decks which take you to the water's edge, including a water level viewing platform.  There are also underwater viewing windows where you'll be eye to eye with these inquisitive gentle giants.   They also keep a look out for whales, dolphins, turtles and dugongs that are frequently seen on the journey.
Two trips daily from mid July to late October
Morning tour 8:30am – 12:30pm
Afternoon tour 1:30pm – 5:30pm
Guaranteed sightings
Delicious morning or afternoon tea plus antipasti platter on return cruise
Fully licensed
Kids corner
Luxurious, fast & air-conditioned
Locally owned & operated
Free courtesy transfers direct from Hervey Bay Caravan Park
Remote Fraser Island and Whale Watching Experience (Full Day)
Experience the unique and untouched remote west coast of Fraser Island (K'gari) and enjoy up close and personal encounters with majestic Humpback whales.  This is no ordinary Fraser Island and whale watching full day tour (7.30am – 4.30pm) with Tasman Venture Hervey Bay you can discover the hidden and remote parts Fraser Island whilst marvelling at the acrobatics of the whales in a comfortable and relaxing way.
Departing daily from the Hervey Bay Marina your full day (7.30am – 4.30pm ) you'll cruise through the Great Sandy Straits, then set off along the West Coast of Fraser Island where you will either start a search for Humpback Whales in Platypus Bay or travel to your first remote location on Fraser Island depending on tide and sea conditions. Guests will be given the chance to visit up to two locations on Fraser Island. Every tour will be different, you just need to relax knowing the Skipper will provide you with the most amazing experience based on the conditions on the day.
Up close and personal whale encounters
Small numbers, luxury catamaran
Amphibious watercraft 'SeaLegs'
Whale immersion experience (subject to conditions)
Remote western beaches, crystal clear creeks, coloured Sands
Guided bush walks
Morning and afternoon tea and plated lunch
Courtesy transfers from Hervey Bay Caravan Park
Snorkelling and swimming
Fraser Explorer Tours (1 and 2 day Fraser Island tours)
details coming soon…  please speak to reception on (07) 4128 9553 or drop in and we will be happy to book you a tour.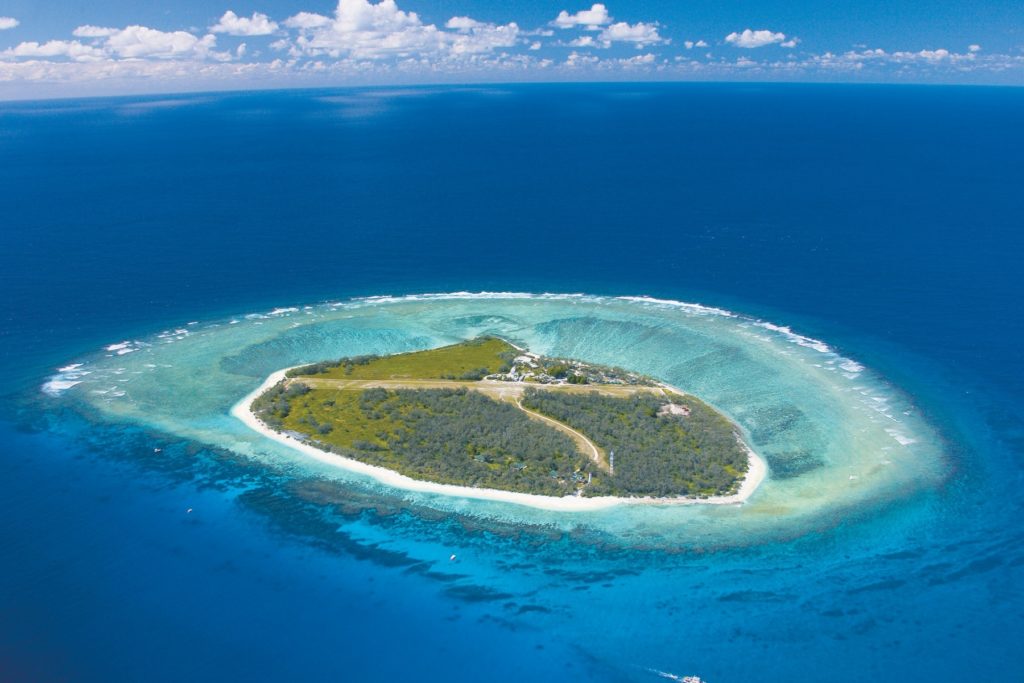 Lady Elliot Island Tours
details coming soon…  please speak to reception if you would like to book a trip.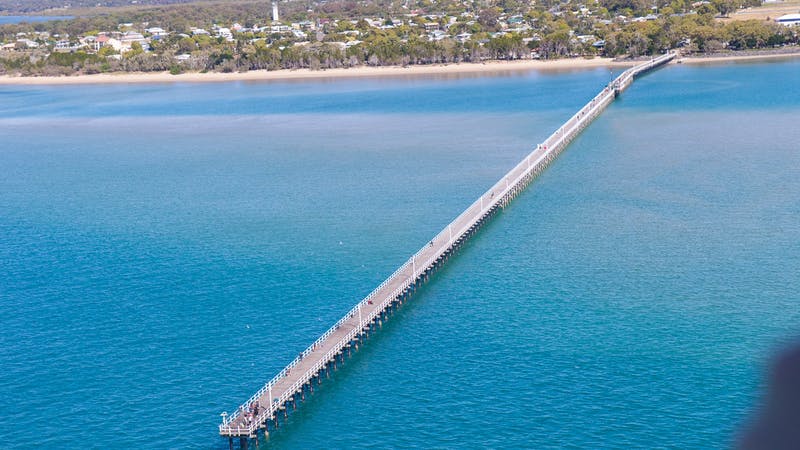 Urangan Pier
Hervey Bay's famous and historic Urangan Pier is a must see attraction.  It's one of the longest in Australia and stretches for almost one kilometre into the ocean.
A walk to the end will reward with spectacular views of Hervey Bay and the chance to see schools of fish, stingrays or pods of dolphin.  Another must do is fishing off the Pier. It is one of the best fishing spots for people of all ages, and is the perfect place to catch whiting, one of Hervey Bay's most sought after fish.
The water next to the pier is one of the Bay's best locations for windsurfing or kite surfing with surfing conditions suitable for beginners to experts.
History of the Pier
Urangan Pier is a former deep-water, cargo-handling facility originally built to facilitate the export of sugar, timber and coal.  Construction began in 1913 and to reach the deep water channel, it was required to extend 1.1 kilometres out to sea.  The Urangan railway line also began construction in 1913 and branched off the main railway line at Pialba.  Once it was completed, the Pier served as one of the main ports of Queensland facilitating the transfer of cargo between rail and ships.
The Pier was closed after the last ship docked in 1985.  It was in serious need of repairs and a decision was made by the Queensland Government to dismantle the entire pier. 239 metres of it was demolished, however, due to large public outcry, rallying and petitions, the demolition was stopped. In late 1985, the Queensland Government handed the pier to the council, and the council pledged to restore the pier.  Restoration commenced in the late 1990s and included removing the rail tracks from the pier, encasing the wooden pylons with steel, repairing sleepers, repairing hand rails, and repairing lights.  In 1999, the pier was restored to a length of 868 meters and re-opened.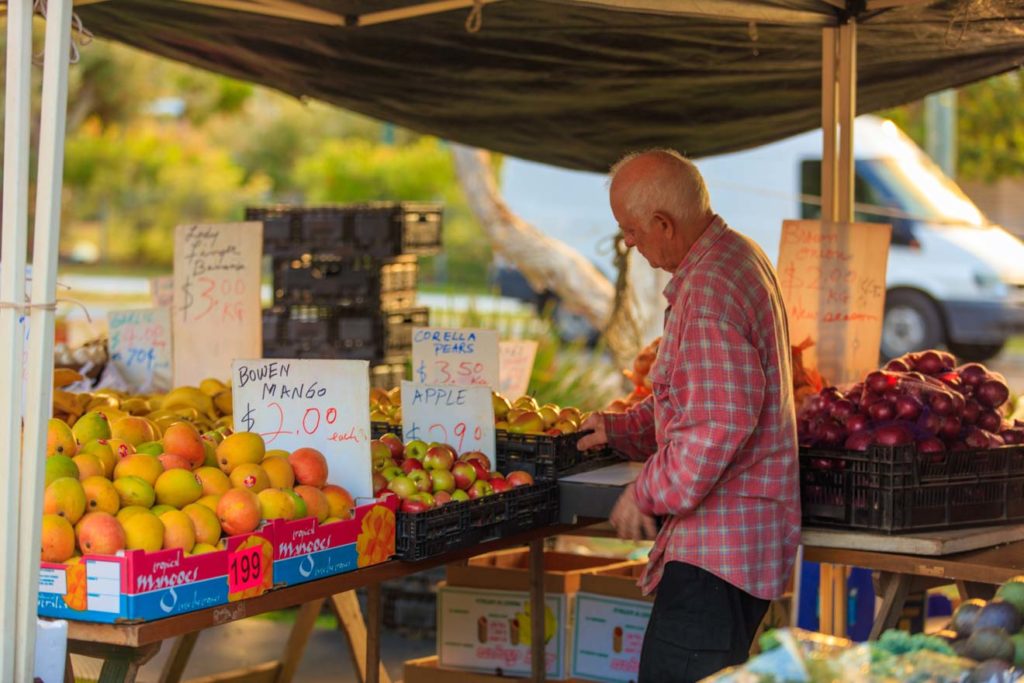 Local Markets in Hervey Bay
There are many regular markets in and around Hervey Bay for all the family to enjoy.
Urangan Pier Park Community Market: adjacent to the Urangan Pier every first, third and fifth (if applicable) Saturday of each month, 7am – 1pm.
Handmade work from local artisans, homemade wooden puzzles and toys, beautiful timber products, cutting boards, rocking horses, fashion, crystals, leatherwork, handbags, baby clothes.  Kids can enjoy the jumping castle and there is also live entertainment.
The Urban Farm Markets: adjacent to the Urangan Pier every Saturday, featuring locally grown fruit and vegetables.
The Urban Farm Markets form part of the Urganan Pier Park Community Market, but are on every Saturday, providing fresh produce even when the larger Pier market is not on.
Torquay Beachside Markets:  Charlton Esplanade, Torquay (Hervey Bay): every second and fourth Saturday of the month, 7am-1pm.
Outdoor market on the waterfront Charlton  Esplanade featuring art & craft, artisans, designers, fashion, handmade.
Marina Twilight Markets:  Boat Harbour Marina, Buccaneer Drive, Urangan:  Friday evenings, 2.30pm – 7.30pm
Clothing, jewellery and more.
Koala Markets:  9-11 Kruger Court, Urangan: every second, fourth and fifth (if applicable) Sunday of the month, 6am-12pm.
Run by the Koala Social Club, stalls available include trash and treasure, arts and craft, cakes and jams.
Maryborough City Heart Markets:  Adelaide and Ellena Streets, Maryborough, on every Thursday, 8am – 1.30pm.
Maryborough city centre transforms into a colourful, outdoor heritage bazaar.  Meet a cast of characters including the town crier and hear the firing of the historic time cannon.  The markets include entertainers, unique wares, original hand made craft, home made treats, artwork, jewellery, clothes and natural beauty products.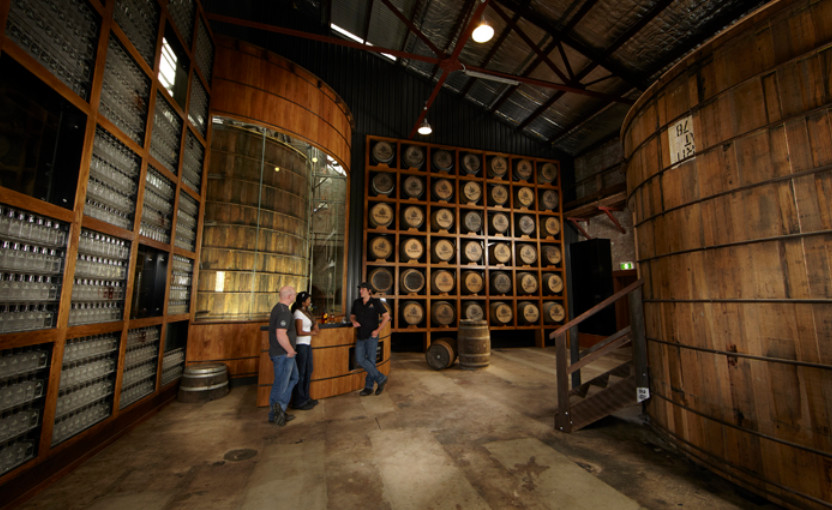 Bundaberg Rum Distillery Tour
Commencing operations in 1888, The Bundaberg Rum Distillery is a world famous rum distillery. Visit the distillery and see how the award winning rum is produced through all stages of production.  You can visit the interactive Bundaberg Rum Museum on the grounds of the rum factory and learn all about its history.  The museum experience takes people into a retired 'bondstore' that was previously used to age the rum. Walk through a series of 75,000 litre vats on a self- paced tour to uncover the history and story behind the brand and its famous 'Bundy Rum' bear with two tastings from the top shelf range at the conclusion of the tour.
For a more immersive experience, join a behind the scenes tour inside the distillery or get creative on a 2 hour Bundaberg Rum experience and learn to blend your very own personalised rum to suit your own taste.
Bundaberg is located 110km from Hervey Bay.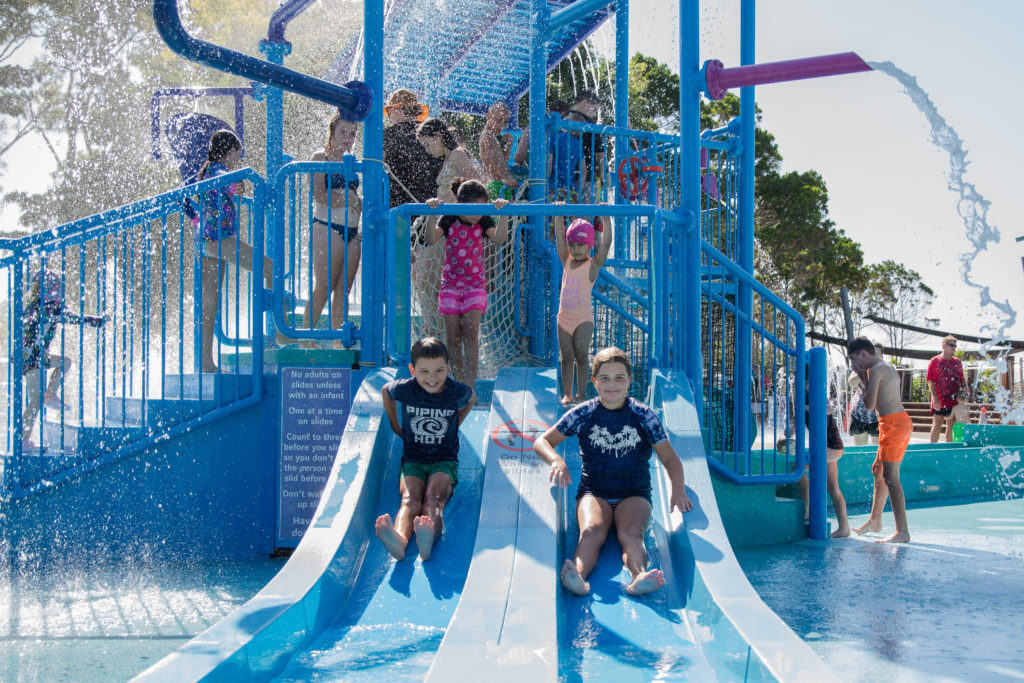 WetSide Water Park
WetSide Water Park is located on Hervey Bay's foreshore at the junction of Main Street and the Esplanade, Pialba, Hervey Bay.  It is a fun, family friendly water park with waterslides, the FlipSide Board Rider, water play areas, TotSide for under 5s play and a Fountain Light Show on Saturday nights at 7pm.  There is also a coffee shop, fish and chip shop and restaurant on site.
Entry into WetSide is free however there is a cost for the Waterslides and FlipSide Board Rider. (see below)
During Queensland State school holidays WetSide is open 7 days from 10am to 5pm (excluding June/July).
Hervey Bay Botanic Gardens
The Hervey Bay Botanic Gardens commenced in 1974 and is situated on a 26 hectare property established to display plants of the Wide Bay and Great Sandy regions in a mixture of natural bushland, formal gardens, rain forest and wetlands.
Situated within the Botanic Gardens is the Orchid House. The Orchid House has a collection of Orchids that includes some of the most popular and unusual plants from the orchidaceous family. Orchid presentations and workshops are held on a regular basis.
A tranquil setting in which to enjoy a picnic or leisurely walk.
62-105 Elizabeth St, Urangan (Hervey Bay),  Entry is free, 6.30am – 8pm, Ph: (07) 4125 9700
Hervey Bay Regional Gallery
Immerse yourself in art and culture at Fraser Coast's premiuer public art gallery.  Showcasing the creative talents of regional artists alongside a program of inspiring touring exhibitions.
166 Old Maryborough Road, Pialba (Hervey Bay)
Phone: (07) 4197 4206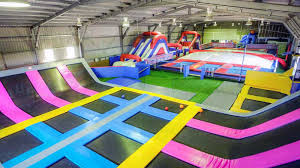 Jump Park Hervey Bay
Jump Park Hervey Bay is the premier Indoor Trampoline Park of Fraser Coast.  Featuring multiple zones and olympic trampolines, it won't disappoint even the most hardcore.
Become an aerial superstar on the olympic size trampolines, enjoy a game of Dodge Ball with your mates, shoot some hoops or take on the challenge of the Inflatable Course. Mini-Play is also available for the little ones.
229 Maryborough Hervey Bay Road, Urraween, Hervey Bay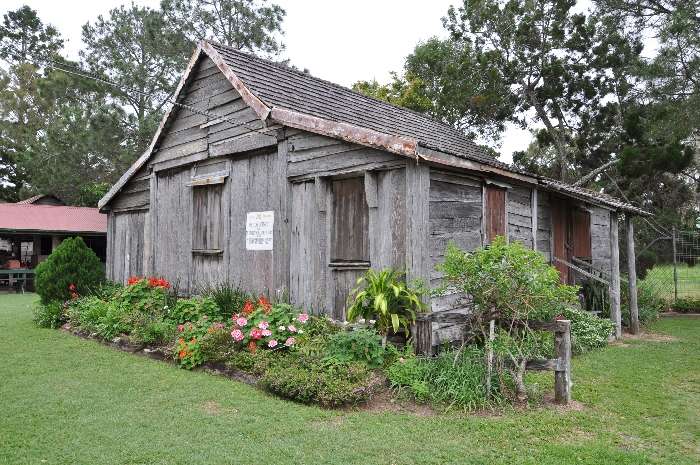 Hervey Bay Historical Village and Museum
A doorway into the past…  come and discover how the early settlers built the foundations of what has become today's Hervey Bay.
The Fraser Coast area and Hervey Bay have a rich history dating back to before Captain Cook first sailed up the east coast of Australia in 1770 and found what is now known as Fraser Island.  Discover what life was really like in the early days.
Walk through the museum that covers 1.2 hectares and:
explore 21 buildings from early days (church, stables, dairy, school, cobblers shop, barbers shop)
examine 12,000 historical items of interest
take part in interactive demonstrations of some of the skills early settlers needed to survive in what was a harsh and untamed environment (blacksmith, rope making, wood turning).
and discover what life was like for the people who settled the Hervey Bay area.
13 Zephyr Street, Scarness (Hervey Bay).  Phone:  (07) 4128 4804
Open: Friday & Saturday 1pm – 4.30pm, Sunday 10.30am – 4.30pm.  Demonstrations: 1-3pm
Open all public holidays and all Queensland School Holidays (except Christmas Day and Good Friday).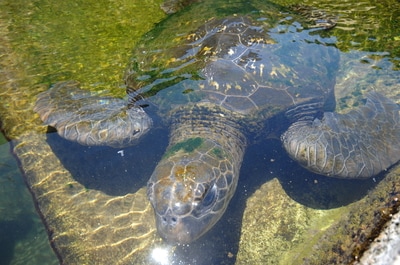 Reefworld Aquarium Hervey Bay
Located right on the beautiful foreshore of Hervey Bay in Urgangan, Reefworld Aquarium has a unique display of marine life including green sea turtles, colourful tropical fish, sharks, large reef fish, and also tubeworms and crabs.
Everyone is welcome to join in the daily feedings and in addition a swim with the reef sharks can be arranged.  You can also experience what marine life feels life at the touch tank.
Reefworld is an all natural aquarium using only sand filtered sea water and natural sunlight.  There are very few all natural aquariums in the world making it quite unique.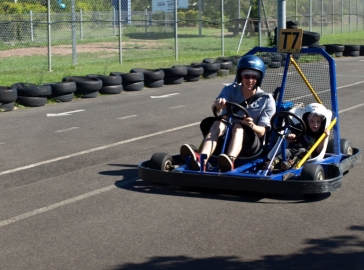 Hervey Bay Go Kart Track
For all the speed demons out there, Hervey Bay Go Kart Track is the place to be.
They run 12 singles and up to 6 tandems on the track at any one time, so you can race all your mates and nobody misses out.
The karts are powered by 4 stroke 7HP Subaru Robin motors and reach a top speed of about 40kph. While 40kph may not  sound that fast, don't forget you're sitting in the open, and very low to the ground, so it definitely feels faster than it sounds.
245 Scrub Hill Road (Corner Scrub Hill Rd & Maryborough Hervey Bay Rd), Nikenbah (Hervey Bay).  Ph:  (07) 4128 1180
Queensland school holidays:  7 days, 9.30am – 5pm
Outside Queensland school holidays:  Thursday to Monday, 9,30am – 5pm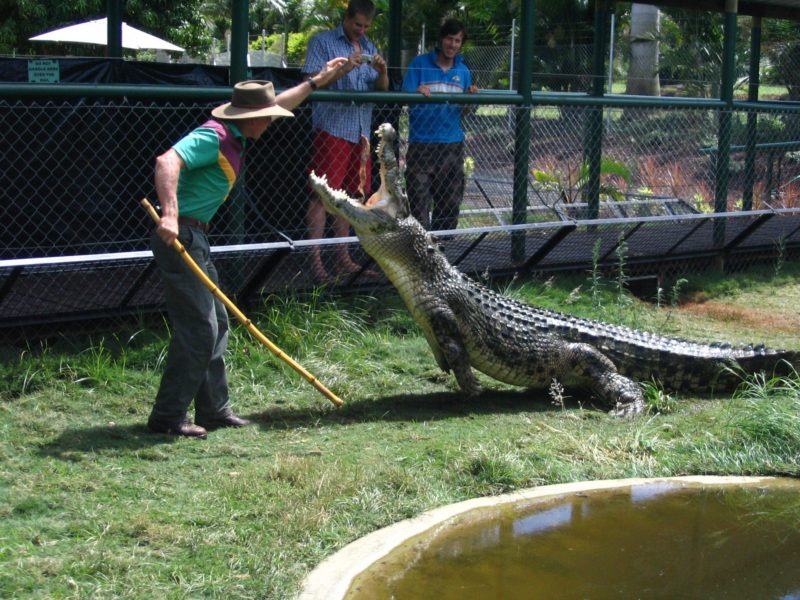 Snakes Downunder Reptile Park & Zoo (Childers)
Snakes Downunder Reptile Park & Zoo is a fun day out to be enjoyed by the whole family displaying over 45 species and sub-species of Australian reptiles, amphibians and marsupials.  Attractions include a fantastic snake house, a walk through vivarium housing dragons and frogs and a kangaroo reserve where the animals can be hand fed.
The list of animals at the zoo is extensive including koalas, meerkats, a snake show featuring phythons and the 5 most venomous snakes in the world, salt water crocodile feeding, reptile handling, emus, bearded dragons and blue tongue lizards.
51 Lucketts Road, Childers (9.30am – 3pm).  Phone (07) 4126 3332.  Closed Wednesdays.
Childers is approximately 60km (45 minutes drive) from Hervey Bay.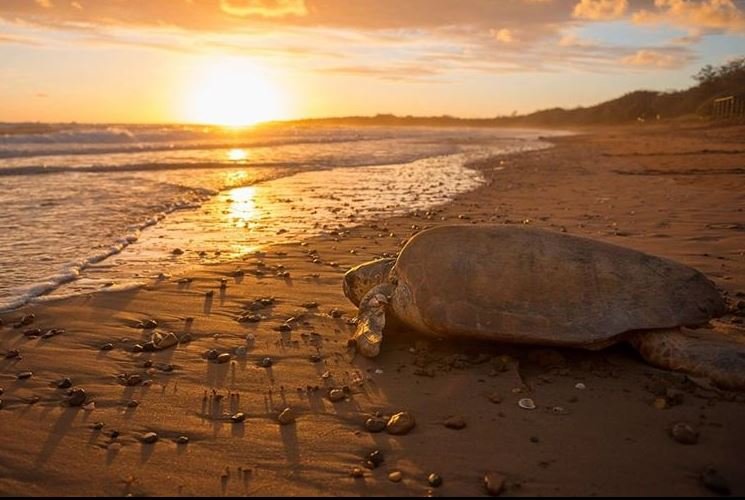 Mon Repos Conservation Park (Bundaberg Region)
Mon Repos is a 45 hectare beach and coastal vegetation conservation park on the coast of  the Bundaberg region.  It supports the largest concentration of nesting marine turtles on the eastern Australian mainland. This is the most significant loggerhead turtle nesting population in the South Pacific Ocean region. Successful breeding here is critical for the survival of this endangered species.
At this globally-significant site you can learn all about these extraordinary animals and the conservation and research programs that are protecting them—visit the Mon Repos Turtle Centre: discover the Turtle Tales immersive theatre and interactive display experiences; and have a "Turtles Encounters" like very few others in the world.
The park's features also include Woongarra rainforest scrub remnants, mangroves, the site of Bert Hinker's first glider flights, a tidal lagoon, rock pools and a historic basalt stone wall built by South Sea Islanders who were brought to Queensland from the 1880s to work in the sugar industry.
The basalt slabs and reefs that form much of this coastline provide an ideal canvas for colourful displays of corals, sponges, barnacles and shellfish. This stunning diversity of sea life so close to shore has made the Woongarra coast one of the most popular shore-diving areas in Australia.
For more information: Bundaberg Visitor Information Centre, 36 Avenue Street, Bundaberg, ph (07) 4153 8888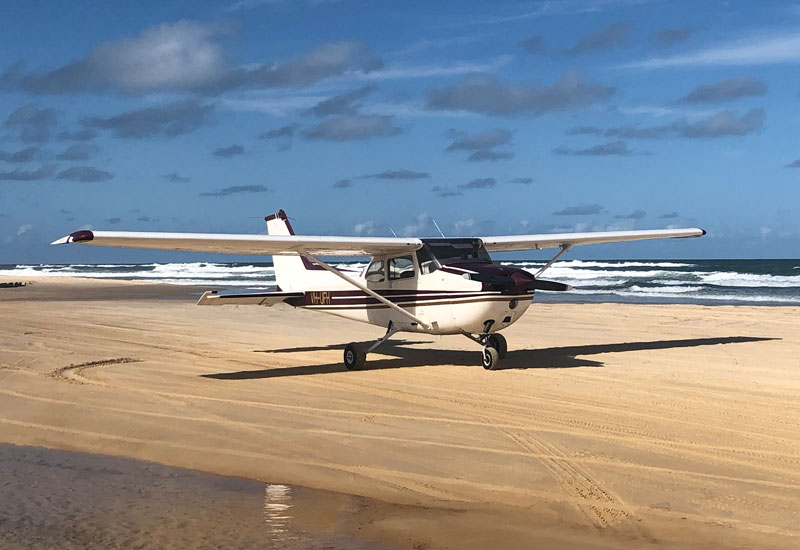 Want to enquire about a great stay with us? Need to get in touch or ask us a question?
Contact us here to start a conversation or if you prefer feel free to phone. We are here to help.